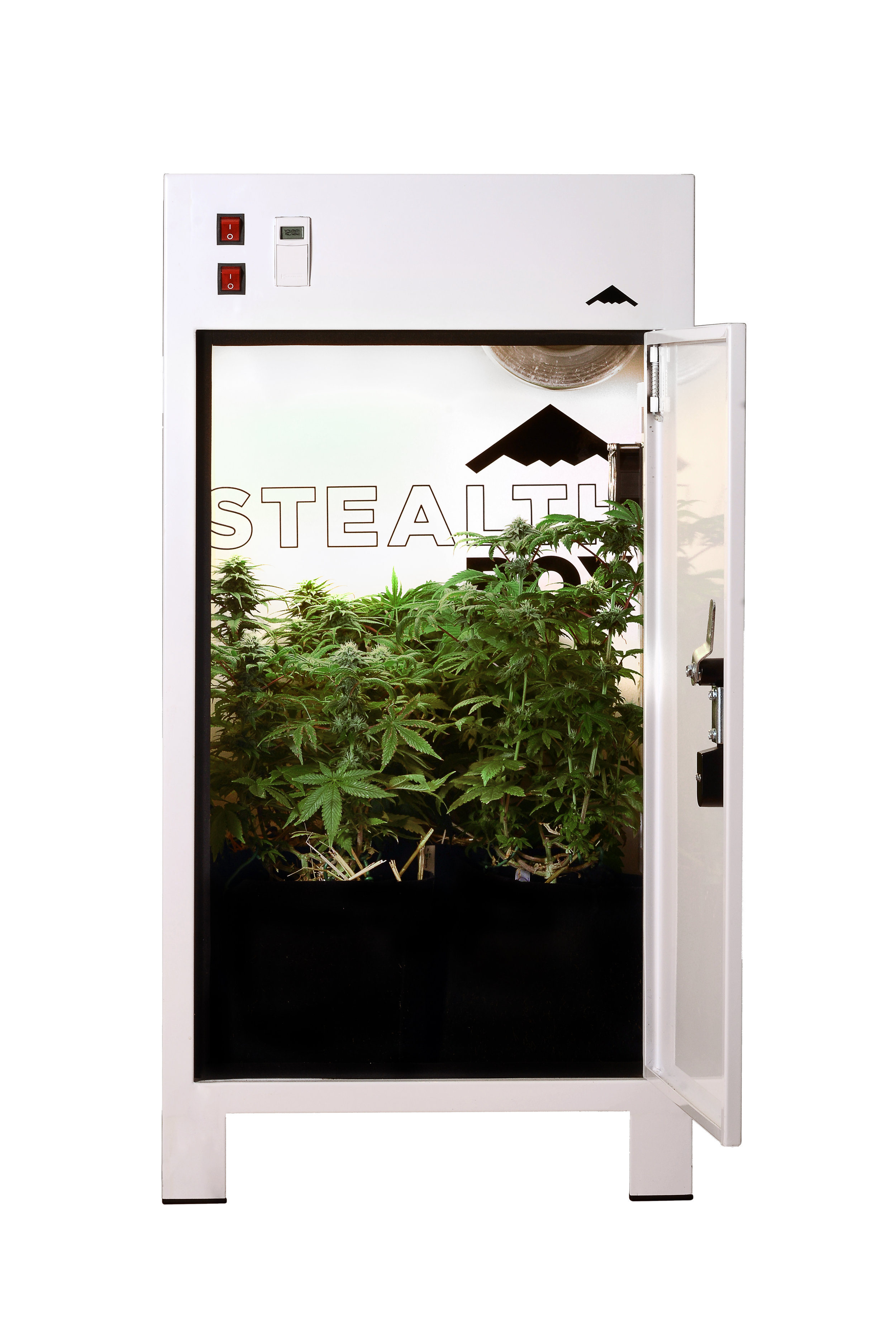 The Canadian Grow Box 🍁
$1495 CAD
~$1150 USD*
*estimate
*** video awaiting update, actual yield 2-7 oz
Organic and Discreet... Seed to Harvest!
Everything is included for a simple and easy 4-plant grow, including soil and nutrients!*
Quality: Organic living soil is provided to grow bountiful plants, resulting in very good end product.
Quantity: Yields 2-7 oz!
Growmaster Support: Includes a step-by-step grow guide designed for the Stealth Box. Anyone can do this, we will show you the way!
Stealth: This locking cabinet is odour neutral, quiet, and uses low draw LED.
With minimal heat/humidity, discreet packaging and a small footprint - 20"x20"x36" - The Stealth Box can hang out in the living room and look good doing it!
Includes: Full Spectrum/Bright White LED Quantum Board-100W / 3000k, Stealth Box Filter (certified Australian carbon), Stealth Box Cloth Pots, Gaia Green Organic Living Soil, Gaia Green Organic Power Bloom, Stealth Box Grow Manual, Light Tight Box, Quiet Fans, Hygro-thermometer (track temperature and humidity), Locking Cabinet, Lighting Timers, Powder Coated Steel (with Highly Reflective White finish to maximize light), Seedling Dome, Titanium Coated Stainless Steel Scissors, Long Neck Watering Can, Spray Bottle, Stealth Box Storage Jar Labels
Box Dimensions: 20" x 20" x 36"
*soil and nutrients are not included on purchases outside of Canada. Our Growmaster can help you source top grade organic soils in your region.
*due to differences in provincial law, seeds must be sourced by purchaser according to local laws. Seeds are available in all provinces and territories in Canada.
Canadian Designed - Fully Legal, Fully Certified, Let's Grow